Welcome aboard Eckerö Line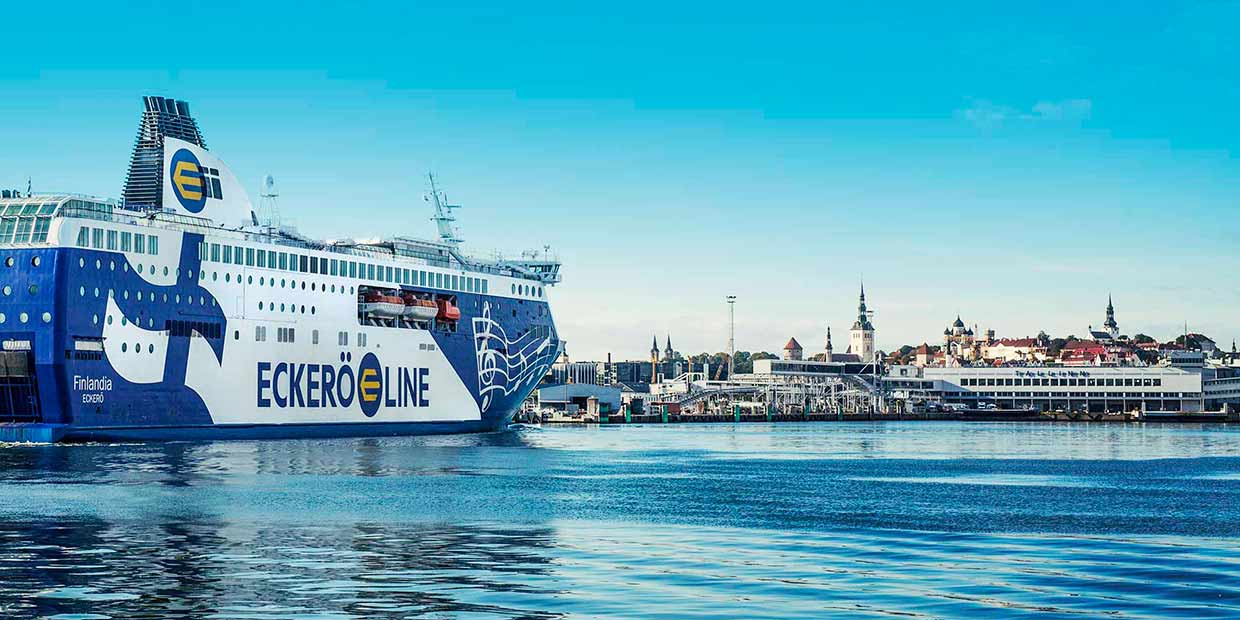 New!
We have a new timetable in 2018!
(As of 3 January) we depart from Tallinn already early in the morning at 6 and are the first ferry to arrive at Helsinki as early as at 8.15!
The early morning ferry departs every day, except Sunday.
The delicious EckeröBuffet is available on the early ferry—breakfast is the most important meal of the day!
We also have an especially good reasonable-priced package that includes the ferry ticket and breakfast, additional information is available here.
In addition to the early morning departure, we offer additional evening trips from Helsinki, which depart at 21.40 and transport commuters to Tallinn every day, except Saturday.
Eckerö Line has operated on the Tallinn-Helsinki line for more than 20 years; we service the line with the quick and comfortable ferry MS Finlandia.
MS Finlandia accommodates 2,080 passengers and up to 665 passenger cars; the ferry has 200 cabins, two shops, a business class Lounge, modern meeting centre and various bars and pubs, a buffet restaurant, large cafe, gambling machines and a playground for children.
In summer passengers can enjoy over 400 seats on the outdoor decks and, naturally, the most beautiful sea view!
MS Finlandia is a comfortable and nice ferry, and the 2.5 hours of crossing passes in a flash!
View additional information about the ferry!
Timetable
Departures from Helsinki every day at 9 and 15.15 and from Sunday to Friday also at 21.40.
Departures from Tallinn from Monday to Saturday at 6, every day also at 12 and 18.30.
The timetable is available in English here.
Day Cruises
Our timetables offer an ideal opportunity for going on day trips to Tallinn and Helsinki!
The day cruise from Helsinki to Tallinn departs at 9 from Helsinki, arrives in Tallinn at 11.15 and leaves for Helsinki again at 18.30. You'll have approx. 6.5 hours to see Tallinn!
Book a day cruise from Helsinki to Tallinn here.
If you want to stay in Tallinn for longer, book a hotel package here.
You can also go on a day trip from Tallinn to Helsinki:
The morning cruise is available from Monday to Saturday (departs from Tallinn at 6, departs from Helsinki at 15.15, you have approx. 6.5 hours in Helsinki). The long day cruise is available from Monday to Friday (departs from Tallinn at 6, departs from Helsinki at 21.40, you have approx. 12 hours in Helsinki). The afternoon cruise is available from Sunday to Friday (departs from Tallinn at 12, departs from Helsinki at 21.40, you have approx. 6.5 hours in Helsinki).
Book a day cruise from Tallinn to Helsinki here.
If you want to stay in Helsinki for longer, book a hotel package here.
Ports
Our port in Tallinn is the Passenger Terminal A that is the closest to Tallinn Old Town.
At Helsinki, our home port is the new T2 West Terminal (at Länsisatama).
In both Tallinn and Helsinki port, MS Finlandia has the shortest distance between the ferry and terminal.
Welcome aboard! 
---
Our ferry, MS Finlandia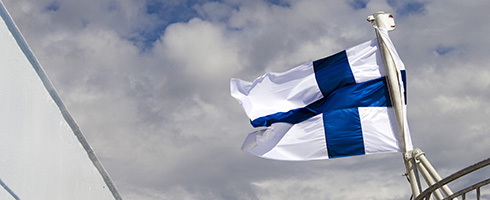 MS Finlandia sails under the Finnish flag
Our ferry is the only vessel that travels between Tallinn and Helsinki under the Finnish flag, which is why we have made the ferry into a floating Finnish centre—we offer food originating from the untouched nature of Finland, the design of the ferry is influenced by all that is Finnish and entertainment is offered by well-known Finnish performers and entertainers.
Quality is Our Priority
We fulfil all environmental and safety requirements and also focus on the quality of customer service. We can say on the basis of a 2014 survey conducted by the international EPSI Rating Group that clients estimated Eckerö's services and the price and quality balance to be the best on the Tallinn-Helsinki line.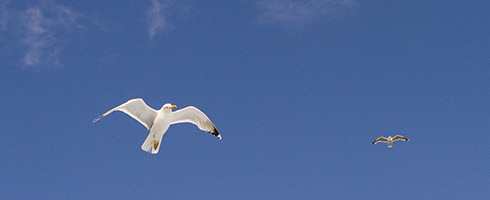 Information Desk of the Ferry
The information service of the ferry is located on Deck 6 of the ferry. You can buy a cabin ticket (if you have not booked one beforehand), newspapers and tobacco products, and ask for information about Tallinn and Helsinki at the information desk.
You can also ask for additional information about our ferry—MS Finlandia—and the ferry's cruise programme.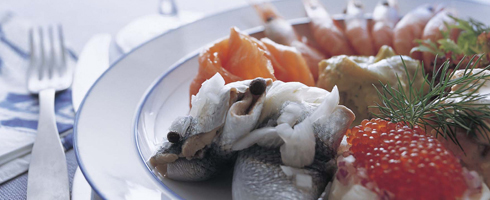 The Best Tastes!
The pride of the ship is a buffet restaurant accommodating 400 guests that offers a wide selection of seasonal Finnish delicacies from the countryside and forest, sea and garden. The buffet restaurant offers an abundant selection of cold and hot dishes and desserts. In addition to delicious meals the price of the buffet meal also covers beverages—soft drinks and juices, water, coffee, tea, beer, white and red wine (wine and beer are not served at breakfasts). The two-storey cafe of the ferry offers a wide selection of snacks, sandwiches and cakes but also the ferry's famous meatballs and grilled dishes. The children's playground is right next to the cafe so that you can even enjoy coffee while the children are having fun!
Business Trips
The ferry also has a business class travel option and the ticket price covers the use of the comfortable and quiet Lounge, snacks, fresh fruit, coffee, tea, soft drinks, beer and wine. The Lounge has a fast WiFi connection.
The ferry has a conference centre with meeting rooms for 8 to 110 people, and the coffee tables are never bare. Working can be pleasant!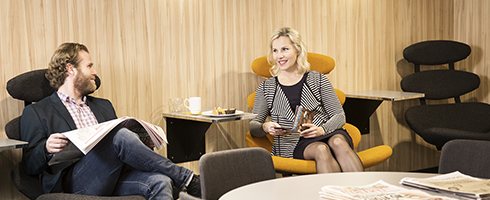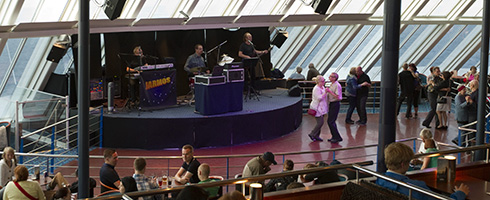 Entertainment and Bars
The ferry's largest entertainment centre Nosturi offers the opportunity to dance to Finnish and international music and enjoy a glorious sea view. Our bars Naissaar and Paja and pubs Jätkasaari and Telakka are great places for spending time in a pleasant atmosphere where you can enjoy various beverages and have a good time! In summer we additionally open a bar on the outside deck that also has over 400 seats.
Shopping on Board
There are two shops of the ferry. POPUP Shop is located on Deck 8. The selection of goods there constantly varies but you can always get souvenirs and gifts for you family there. The large Eckerö Market on Deck 6 offers a wide selection of fragrances and cosmetics at inexpensive sea prices but also sweets and beverages for all tastes.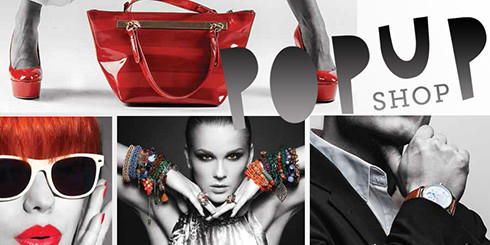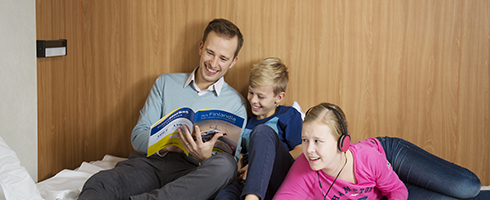 Cabins
Although a cabin isn't necessary for a 2.5-hour trip we suggest you book one if you are travelling with children or want to rest during the crossing—a cabin is a private and comfortable place where you can store your luggage and outwear, rest from the bustle of the ferry or just take a nap. You can choose a cabin with or without a window; all the cabins have a separate WC and shower as well as beds for two to four people.